Same-Day Movers

in Los Angeles
Your stress-free move starts with a free quote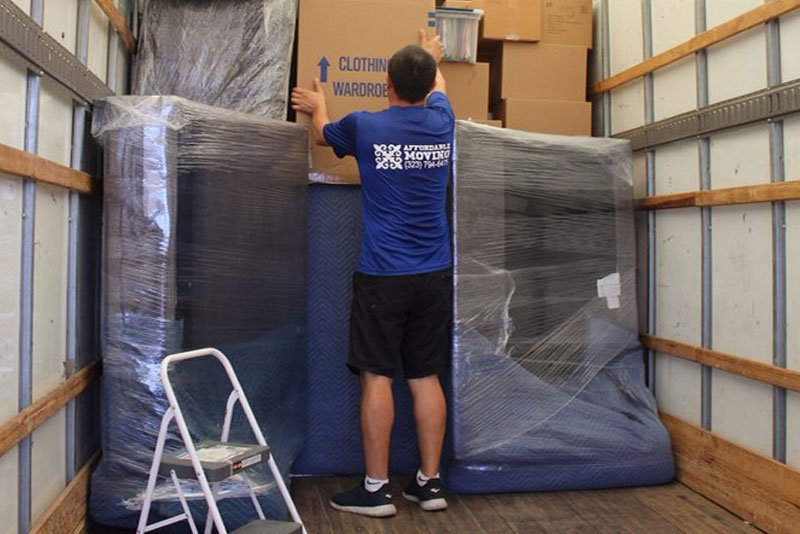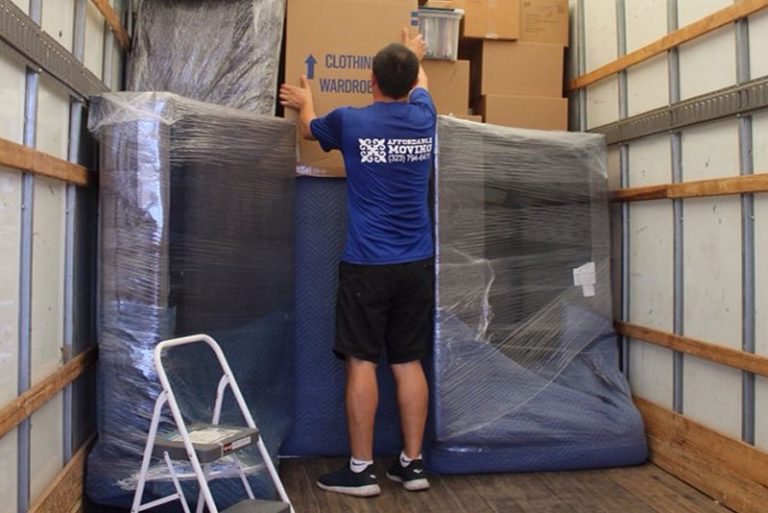 Affordable Same-day moving in LA
---
We all know how much effort and preparation a move requires. Some homeowners start planning their relocation a month before the date X or even earlier. In the ideal world, every action will go under a perfect scenario, having all stuff collected & furniture disassembled, with all time slots prescribed.
However, we don't live in this ideal world. People often need to plan their move in a short time. In this rush, many things can go wrong without advanced help. Where would you find hands and a truck, and how would you organize the storage in a second? When such a necessity appears, a professional team of same-day movers in Los Angeles.
An Affordable Moving Company has learned all the difficulties of express moves and offers its experience to clients. We can send you a team of movers the same day you call us and ask for help.
Same Day Moving Services in Los Angeles
Our same-day moving services mean a team arrives at you in a wink right after you make a call. We do much more than move your belongings from one address to another. When you hire same-day movers from an Affordable Moving Company, you receive a turnkey solution for a case of any difficulty level.
According to your request, we can include the following operations in your order:
assembling & disassembling furniture;
performing difficult transportation (e.g., artworks, fragile or large items)
packing and sorting your belongings and organizing their storage;
planning your move in detail, setting strict time limits;
providing you with packing materials & supplies at your request.
We come to any move with craft wrapping paper and supplies for packing. We can come with a custom set of materials if you need them.
Affordable Moving has experience in organizing different kinds of relocations. Our managers can assist you in moving an apartment, a 3-bedroom house, or a whole office with multiple workplaces.
Local Same-Day Moving
We are a professional moving company in LA, and we know this city better than anyone else. When you have harsh time restrictions, we will offer you the best routes – everything to save you valuable time, even on crowded roads.
We focus on local moving in CA specifically because it provides our clients with an individual approach and comfort nearby during the moving process. Our reputable movers in Los Angeles treat your home with care and attention to leave it in the best condition at the end of the day.
You can be sure that all your things will be kept in safety. After packing, we put labels on boxes, list them and take photos to have everything fixed and documented. After the relocation is finished, we check this list and prove that everything was recovered and remembered.
When your belongings are on the way to your new apartment, someone from our team always stays in contact. You can call or text them any minute to check all things up.
How Much Does It Cost to Hire Same-Day Movers?
The average cost of moving services in the Los Angeles area varies strongly, and it is not as cheap as than a regular one. The price depends on the size of your house, the number of belongings, and the place they take in the truck. If you have many items to carry out, we will hire a bigger team at your request for an additional payment.
Additional Services
A team from an Affordable Moving Company can help you in many ways. To start from, we are extremely good at planning and managing your relocation. Also, we may offer special conditions for business owners when their request includes a significant move.
If you plan to move away from Los Angeles, California, we can offer special tariffs for interstate relocations. We will put your belongings in a large truck with some other orders to make a move more economical.
Do you need to keep your belongings somewhere while your next destination is getting prepared? Affordable Moving offers secure storage units in LA where things can stay for as much as needed.
Do you need a consultation? Call us or fill out a contact form on our website for free quotes. A manager will contact you as soon as possible and discuss the details of your order.
A fresh take on Same-day moving services