Moving from Los Angeles

to Houston
Your stress-free move starts with a free quote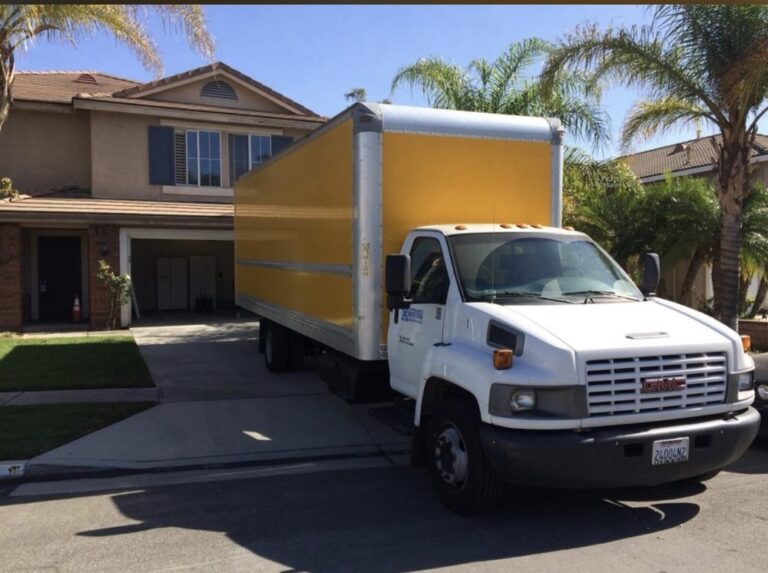 Professional movers from Los Angeles to Houston
---
Are you contemplating moving from Los Angeles to Houston? It's no small decision. A change of such magnitude, switching from the glitz and glamour of LA to the warm, southern charm of Houston, often comes packed with a mixture of excitement and anxiety. The to-do list might seem overwhelming, but fret not. Transitioning your life across states can be a breeze, particularly when you have a dependable partner like Affordable Moving Company by your side. We understand the intricacies of long-distance moves, and we're committed to making your experience as smooth and stress-free as possible. 
This guide aims to provide valuable insights into the process of relocating from LA to Houston, including the advantages of the move, how to choose the right moving company, and a rough estimate of what it might cost you. Welcome aboard as we embark on this exciting journey together!
Benefits of Moving from Los Angeles to Houston
Houston offers numerous benefits that have attracted many former Angelinos:
Cost of living: Houston's cost of living is significantly lower than Los Angeles. This includes lower housing costs, cheaper grocery prices, and less expensive healthcare.
Strong economy: With a thriving energy industry and a rapidly growing tech sector, Houston offers a wealth of job opportunities.
Cultural diversity: Houston's rich cultural diversity is reflected in its food, music, and community events, making it a vibrant place to live.
Great weather: If you're a fan of warm weather, Houston is your city. 
Choosing a Moving Company to Move from LA to Houston
When it comes to movers Los Angeles to Houston, you'll want to make sure you're choosing a company that understands your needs:
Experience: Look for a company with a proven track record of successful long-distance moves.
Licenses and insurance: Ensure your moving company Los Angeles to Houston is properly licensed and insured to protect your belongings during the move.
Transparent pricing: Avoid surprise costs by choosing a company that provides clear, upfront pricing.
Positive reviews: Check out customer reviews to get an idea of the company's service quality.
Here at Affordable Moving Company, we pride ourselves on ticking all these boxes, making us a trusted choice for many.
How much does it cost to move from Los Angeles to Houston?
The cost of moving from Houston to Los Angeles varies depending on several factors:
Volume of items: The more stuff you have, the more it will cost to move.
Special items: If you have items that require special handling, like a piano or artwork, this could increase the cost.
Time of year: Moving companies in LA often charge more during peak moving times, such as summer or weekends.
Additional services: Services like packing and unpacking, disassembling and reassembling furniture, or storage will add to the cost.
We at Affordable Moving Company understand that everyone has a budget. That's why we provide a free, no-obligation quote tailored to your specific moving needs.
A Fresh Take On Moving from Los Angeles to Houston Services