Moving from Los Angeles


to San Francisco
Seamless SoCal to NorCal
Moving with LA to SF Movers!
Your stress-free move starts with a free quote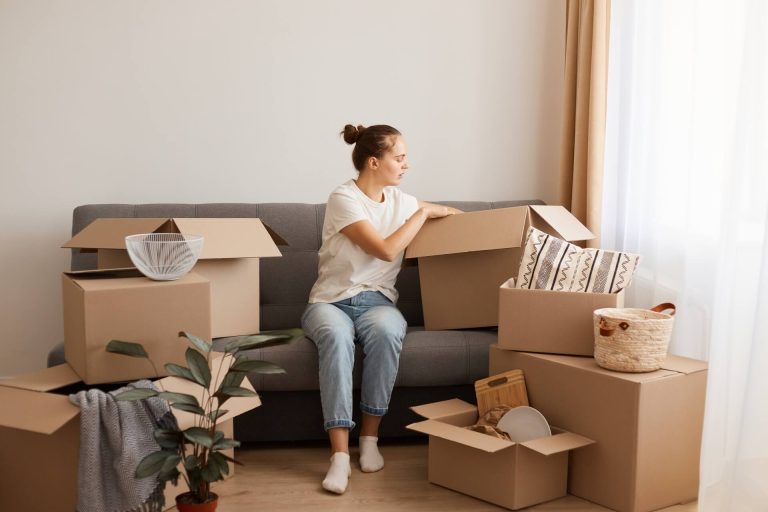 A comfortable and reliable move from Los Angeles to San Francisco
---
Your search for the perfect Los Angeles to San Francisco movers ends with Affordable Moving. We pride ourselves on facilitating smooth transitions, with a focus on meticulous planning and execution. Our team is adept at navigating the complexities of a long-distance move, ensuring that your relocation is a process of enjoyment, not stress. Trust us to elevate your moving experience.
Understanding the cost of a long-distance move is crucial for planning your budget. At Affordable Moving, we combine transparency with affordability, ensuring you get top-notch service tailored to your specific needs as your go-to long distance movers in Los Angeles.
Our Pricing Structure
We calculate the pricing for moving from Los Angeles to San Francisco based on:
Distance
The journey between your LA residence and your new SF home is a primary factor in determining the move's cost, making the role of LA to SF movers pivotal.
Volume or Weight
Volume-based: The cost is estimated on the space your items occupy in our moving trucks.
Weight-based: Alternatively, the cost can be based on the total weight of your belongings.
Additional Services
Packing/Unpacking: Professional packing and unpacking services are available at an additional cost.
Special Handling: Extra care items may incur additional charges.
Insurance Options
Basic Coverage: We include a standard coverage in your package.
Upgraded Options: Comprehensive coverage options are available for an extra fee.
Storage Needs
We offer both short-term and long-term storage solutions for an additional charge if needed.
Personalized Quotes
For the most accurate pricing, we encourage you to reach out for a personalized quote. This will take into account:
A Complete Evaluation: We conduct a detailed review of your moving from LA to San Francisco needs.
Tailored Pricing: You will receive a quote that reflects your specific requirements and budget.
Cost of Moving from Los Angeles to San Francisco
The average cost to move from Los Angeles to San Francisco ranges between $1,300 and $3,100, depending on various factors such as the volume of items and the level of service you choose.
Our Long Distance Moving Services
We understand that moving from Los Angeles to San Francisco is more than a simple change of address. It's a journey through 380 miles that requires precision, care, and expertise. As a premier moving company Los Angeles to San Francisco, our long-distance moving services are designed to ensure that every aspect of your move is covered from start to finish.
Residential Moving
We understand that moving your home is more than just transporting belongings; it's about carrying your life from one place to another. Our team treats your possessions with the utmost care, whether you're moving from an apartment, house, or condo. We offer custom packing services, furniture disassembly and reassembly, and careful handling of all your items to ensure they arrive at your new San Francisco home in perfect condition.
Commercial Moving
For businesses, we provide specialized commercial moving services that minimize downtime and disruption. Our experienced movers are trained to handle office equipment, machinery, and sensitive documents with discretion and security. We also offer corporate relocation services to support your employees during their personal moves.
Specialty Moving
Your high-value, fragile, or uniquely shaped items require extra attention. Whether it's a grand piano, fine art, antiques, or vehicles, as your Los Angeles to San Francisco moving company, we have the expertise and equipment to move them safely. We assess the best method of transport and provide custom crating solutions to protect your most precious items during the move.
Full-Service Moving
Choose our full-service option for the ultimate convenience. As LA to San Francisco movers, from packing your current Los Angeles home to unpacking in your new San Francisco residence, we take care of it all. Our team will handle the packing, loading, transport, unloading, and unpacking, giving you the freedom to focus on settling into your new city.
Full-Service Packing
Our professional packers are trained to handle your belongings with the utmost care. We use high-quality packing materials to protect your items during transit. From delicate china to bulky furniture, we have the skills and materials to secure your valuables.
Loading and Unloading
Loading for a long-distance move is an art. Our experienced team will meticulously load your items, optimizing space and ensuring safe transport. Upon arrival in San Francisco, we carefully unload your belongings, placing them in the rooms of your choice.
Safe and Secure Transport
Our fleet of moving trucks is regularly inspected and well-maintained to handle the demands of a long-haul journey. Each vehicle is equipped with safety features to secure your items no matter the road conditions.
Unpacking Services
If you wish to walk into your new San Francisco home with everything in its place, our unpacking services are at your disposal. We will not only unpack but also arrange your belongings as per your instructions, allowing you to settle in immediately.
Custom Crating for Valuables
For items that require extra protection, such as artwork or electronics, we offer custom crating solutions. Our custom crates are designed to shield your most precious items against jolts and shocks during the move.
Special Considerations for Long-Distance Moves
Logistics Coordination
Long-distance moves require strategic planning. Our logistics team ensures that routes are meticulously planned, stops are scheduled, and timeframes are met. We keep you informed throughout the journey, providing updates as your belongings make their way to your new home.
Timing Your Move
We understand that timing is crucial. Our scheduling team works with you to plan your move at a time that minimizes disruption to your life and maximizes convenience. Whether you need to move on a tight deadline or have flexible dates, we cater to your unique situation.
Insurance for Peace of Mind
The safety of your items is our top priority. We offer a range of insurance options to give you peace of mind. From basic coverage to comprehensive protection, you can choose the level of insurance that best fits your needs.
Specialized Services
Vehicle Transportation: If you need your car, motorcycle, or boat transported, we have the means to move it safely.
Storage Solutions: Should you require storage before, during, or after your move, we offer secure, climate-controlled storage facilities.
Piano and Antique Moving: Our specialists are equipped to handle the relocation of pianos, antiques, and other specialty items with care and precision.
Trust us to bridge the distance between Los Angeles and San Francisco with professionalism and excellence.
Moving Process by Top Moving Companies from Los Angeles to San Francisco
Moving from Los Angeles to San Francisco can be a significant expense, but our aim is to provide value and make this process as straightforward and stress-free as possible. Here's our step-by-step guide to ensure your long-distance move is handled with expertise and care, at a competitive moving cost from Los Angeles to San Francisco.
Step-by-Step Moving Guide
Step 1: Initial Consultation
Contact Us: Reach out to top movers in Los Angeles via phone, email, or our online form to begin your moving process.
Discuss Needs: We will discuss your moving needs, dates, inventory, and any special requirements.
Moving Estimate: Our team provides a detailed, no-obligation estimate based on the information provided to give you an accurate idea of the moving cost from Los Angeles to San Francisco.
Step 2: Pre-Move Planning
Personal Moving Coordinator: You will be assigned a moving coordinator from one of the most reliable moving companies Los Angeles to San Francisco, who will be your point of contact throughout the process.
Moving Plan: Together, we will create a customized moving plan that outlines every aspect of the move, from packing to delivery.
Preparation Tips: Your coordinator will provide you with tips and checklists to help you prepare for the move, ensuring a cost-effective and efficient process.
Step 3: Packing and Inventory
Professional Packing: Our skilled packers from the finest movers in Los Angeles will handle your belongings with care, or if you prefer to pack yourself, we can provide quality materials.
Inventory Check: A thorough inventory check is conducted to ensure all items are accounted for, preventing any unexpected costs or losses.
Step 4: Loading and Transport
Scheduled Loading Day: On the scheduled day, our crew will load your belongings with precision and care, indicative of the high standards of moving companies Los Angeles to San Francisco.
Safe Transport: Your items are transported in our secure moving trucks equipped for long-distance journeys, ensuring your move from Los Angeles to San Francisco is smooth and without incident.
Tracking: We offer tracking solutions for peace of mind, keeping you updated on the progress of your move and the associated moving cost from Los Angeles to San Francisco.
Step 5: Delivery and Unloading
Arrival Notification: You will be notified in advance of the delivery date and time, a standard practice among leading moving companies from Los Angeles to San Francisco.
Unloading: Our team will carefully unload your belongings, placing them according to your instructions.
Unpacking Services: If chosen, our unpacking services help you get settled into your new home quickly, mitigating the hassle and reducing the moving cost from Los Angeles to San Francisco.
Step 6: Post-Move Check
Final Walk-Through: We conduct a final walk-through to ensure everything is to your satisfaction.
Settlement: Any final paperwork is completed, and we ensure you are settled comfortably into your new home, bringing an end to the services provided by our movers in Los Angeles.
Preparing for Your Long-Distance Move
A Month Before Moving
Sort and Declutter: Go through your belongings and decide what to keep, sell, donate, or discard, which can also impact the moving cost from Los Angeles to San Francisco.
Moving Supplies: Obtain moving boxes, tape, bubble wrap, and other supplies if packing yourself.
Change of Address: Start the process of changing your address with the post office and notify important parties.
Weeks Before Moving
Start Packing: Begin packing items you do not use daily, labeling boxes by room and contents.
Arrange Utilities: Schedule to have utilities disconnected in your current home and set up in your new one.
Days Before Moving
Essentials Box: Pack a box of essentials that you'll need immediately upon arrival at your new home.
Furniture Prep: Disassemble furniture that will not fit through the door or is too large to move as one piece.
Moving Day
Personal Items: Keep personal documents and valuable items with you.
Final Sweep: Do a final walkthrough of your old home to ensure nothing is left behind.
Tips for a Smooth Relocation Experience
Documentation: Keep all moving documents and receipts in one organized folder.
Communication: Stay in communication with your moving coordinator for any last-minute updates or questions.
Relax: Trust in the expertise of our team, renowned among moving companies Los Angeles to San Francisco, to handle the logistics and heavy lifting.
By following these steps and preparing accordingly, you can look forward to a move that is as seamless as possible. Remember, our team is here to support you every step of the way—from the streets of Los Angeles to the heart of San Francisco, with an emphasis on managing moving cost from Los Angeles to San Francisco effectively.
A Fresh Take On Moving from Los Angeles to San Francisco Services
Free Quote within minutes