Moving from Los Angeles


to San Francisco
Your stress-free move starts with a free quote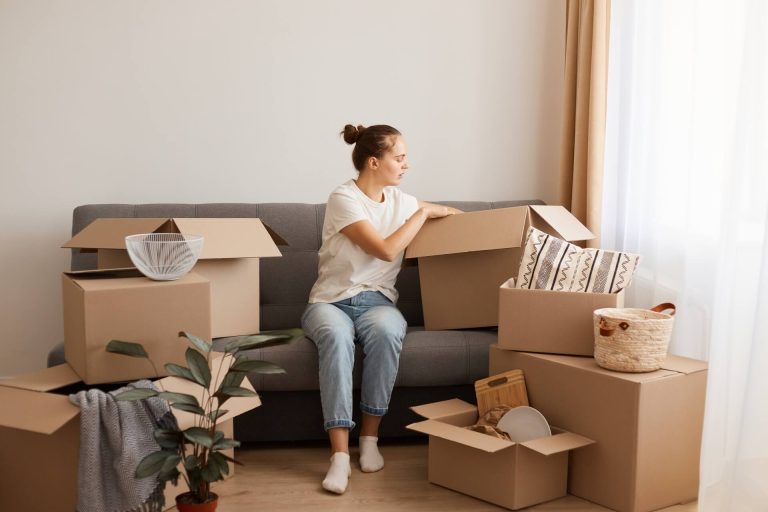 A comfortable and reliable move from Los Angeles to San Francisco
---
San Francisco attracts people from all parts of the world, including LA and all of CA. Today, it is full of research centers and industries related to high technology, genetic engineering, and medical electronics. It explains why people from Los Angeles come to live here. Plenty of Los Angeles to San Francisco movers offers their services. And finding an affordable moving company is necessary because a move is already not cheap. However, it is much more important how experienced the agency is. It is better to hire an advanced team of movers who will ease the entire process for you. A really professional company possesses everything for comfortable moving: spacious trucks, a competent staff, and acceptable prices.
Moving from Los Angeles to San Francisco
Golden Gate Bridge is one of the most frequent reasons why people desire to live in this city. It also explains why this area is so popular among tourists and all people from LA too. Once they have seen everything, they wish to stay here for good. And in this case, they start looking for LA to SF movers. 
Changes are always a good thing. However, changing a place of residence is not simple. It is a tiring process, causing stress. And in this complicated process, you won't cope without a reliable moving agency.
Choosing a moving company to move from Los Angeles to San Francisco
First of all, it will be reasonable to search for LA to San Francisco movers with a good reputation. Search for reviews, look through their website, and a list of offered services. A reputable agency will do its best to make your move comfortable and secure. As for the price, it will depend on several factors, including how much time it will take to load all your items.
We provide modern trucks, which will fit the stuff of the whole family from a multi-room apartment or house. They are large and able to fit all your belongings, including such big items as a sofa, a piano, various long and wide items, etc. So, even if you are moving to the farthest area of California, all your stuff will remain the same.
How much do movers from Los Angeles to San Francisco cost?
Once you have chosen the date of moving from LA to San Francisco and found an agency, your next logical question will be about the quotes. Of course, it will be wise to make requests to several affordable movers in Los Angeles before making a final decision. However, from our experience, it is evident that people do not have so much time to wait for their replies.
Before requesting the cost, look at the reviews on the Internet and how long the company's background is in transporting things to another city. Don't risk and choose experienced people with good reviews. You can pick up the company whose office is nearby but it does not guarantee the high quality of services they provide.
Considering the total price, our company considers all details of your move. While you are relaxing or doing your own business, we completely free you from any hassle associated with your move. You can contact us at any time to inquire about all of our services. Our managers will ask you for all the necessary information: how many things you have, the address of departure and the address where to move. They will make a calculation and tell you the cost of services. This is a fixed price that will not change during the process.
A Fresh Take On Moving from Los Angeles to San Francisco Services