Interstate Movers

in Los Angeles
Your stress-free move starts with a free quote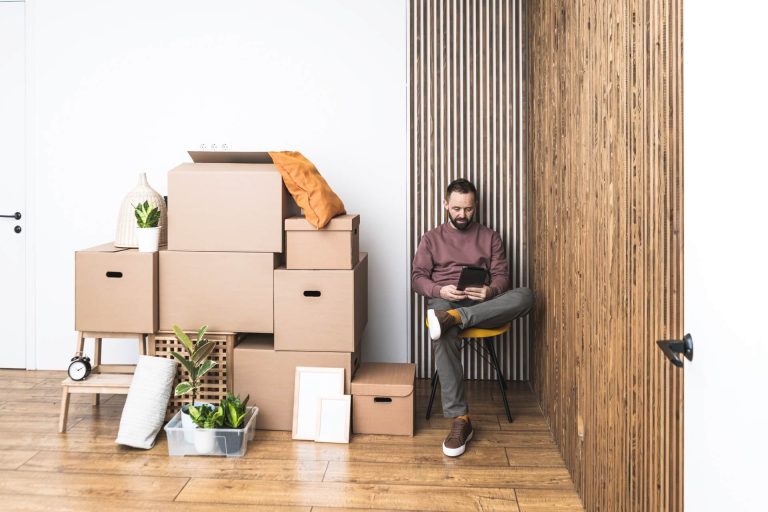 Affordable Interstate Movers in/out Los Angeles
---
An interstate move is stressful with an uncountable number of essential details. You must forward your mails, inform utility companies to shut services off, collect all your receipts & documents in one place, and perform many other activities.
Things will go smoother with a high-level full-service interstate moving company. Hire professionals to manage your business instead of you and save time and nerves for more meaningful and pleasant things.
Los Angeles interstate movers from AffMov want your relocation to be even lighter. We created this article that will explain the most crucial aspects. It uncovers eliminating mistakes, finding the right contractor, and managing everything. Affordable Moving can help you at any stage of your transportation. Keep reading to take your first step into a beautiful new house in another state.
How to Find the Right Interstate Moving Company
Hiring appropriate interstate movers in Los Angeles, CA can be difficult because many contractors with different offers are available in the area. We have prepared a short advice list of actions for a successful search.
Get free quotes from a couple of companies and compare them. Start your search by asking your friends who have recently moved whether they can give you a recommendation.
Ask a couple of companies for in-person estimates. Packers and movers must see your stuff in person to rate the cost of your order honestly and correctly.
Check the chosen contractor for a license and insurance. The company must have a US DOT tracking number to perform interstate transportation.
Watch out for the movers' behavior during the in-person estimate. They must see each room in detail and make a complete list of their belongings.
Be careful if you see something shady or unclear about your moving company. A reputable company doesn't switch names, come on a rented truck or hide a written estimate from you.
Budget Interstate Packing and Moving Services
If you need budget moving and storage in Los Angeles, follow some recommendations while searching for a contractor. You should start your search with local interstate movers in LA and nearby who know your region well and can work faster in the conditions of California. They will treat your belongings more carefully and make transportation more logical and quicker.
Always ask your contractor for a detailed written estimate. They should always provide you with a list of services in your order. Affordable Moving never hides necessary and additional options for each order. It states prices for them, so clients can always understand how much they pay for relocation and can decide to make it cheaper.
Affordable Interstate Moving and Storage Services
Many tips can make your interstate relocation less expensive. The primary advice is to ask your moving company for special services and options for your specific case. For example, a contract can give you a discount on vehicle shipment if you transport your home belongings with the same crew of cheap interstate movers.
Unexpectedly, ordering additional services can make your move more affordable. Just imagine how much time you will save with professional packers. In Affordable Moving, they will prepare your belongings for transportation, disassemble your furniture and collect items in the perfect order.
If you are not an advanced professional in logistics, these operations will take significantly more time, distracting you from your job and rest. A full-service moving is usually the safest and the fastest way to transport your home from one state to another.
How Much Do Interstate Movers Cost?
The cost for an interstate move is individual in each new case. The main impacting factor is the mileage between your departure and arrival points. A company will also consider the number of items in your order and the size it takes in the truck. All Los Angeles movers will charge you according to the labor costs and the number of workers who deal with your relocation.
Affordable Moving offers clients a wide range of service packs that cost differently. For example, with full-service turnkey shipping, the company will be responsible for everything from planning to unpacking. Instead, you can order a container shipping or a do-it-yourself truck rental. It all depends on your requirements and physical possibilities. For an additional payment, movers can also deliver difficult items, such as fragile objects or large musical instruments.
A fresh take on Interstate Moving Services