Moving from Los Angeles

to Denver
Your stress-free move starts with a free quote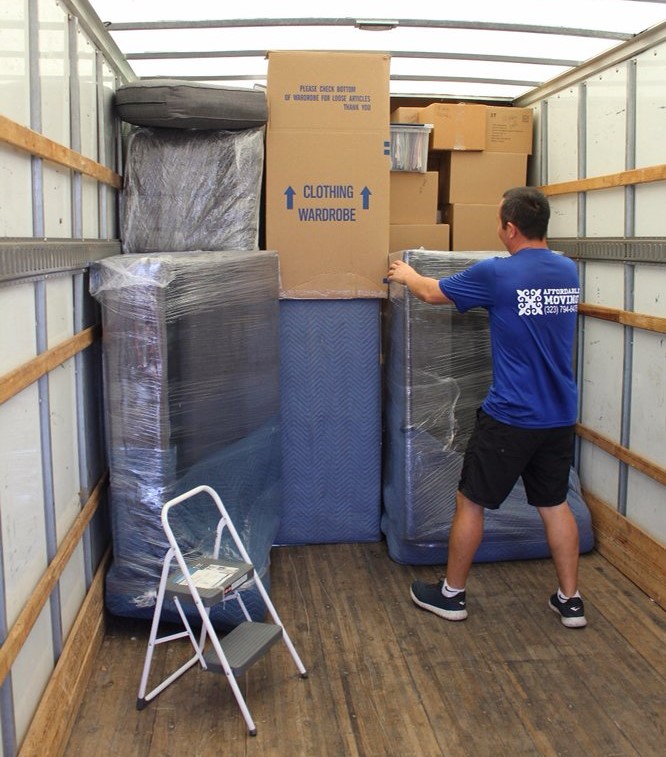 Full-Service movers from Los Angeles to Denver
---
Embarking on the journey of moving to Denver from Los Angeles is a thrilling prospect. A new city, new experiences, and new opportunities await. However, the logistical complexities can seem overwhelming. From packing to transportation, there's a lot to handle.
But don't worry, we've got your back. Here at Affordable Moving company, we're all about making your transition seamless and stress-free. We understand that every box we move carries not just belongings, but memories and dreams.
Our dedicated team handles each item with care and professionalism, so you can focus on the excitement of your new adventure. With our company, moving becomes less about stress and more about starting your new chapter in Denver with positivity and ease.
Benefits of Moving from Los Angeles to Denver
Moving from Los Angeles to Denver isn't just a change in zip code; it's an opportunity to redefine your lifestyle. Here's why:
A Breath of Fresh Air: Denver's air quality is significantly better than LA's, contributing to healthier living conditions. Plus, you'll be closer to nature with the Rocky Mountains just a stone's throw away.
Reduced Cost of Living: Denver's cost of living is nearly 30% less than Los Angeles', allowing for a better quality of life without breaking the bank.
Outdoor Activities: Known as the gateway to the Rockies, Denver offers a plethora of outdoor activities, from hiking and skiing to mountain biking and rock climbing.
A Thriving Job Market: Denver has a booming job market, particularly in industries like technology, healthcare, and aerospace.
Choosing a Moving Company to Move from LA to Denver
Selecting the right LA to Denver movers can make a world of difference in your moving experience. Here are a few factors to consider:
Experience: Look for a moving company with experience in long-distance moves, like Affordable Moving company. The company should know both cities well to navigate any potential challenges.
Services: A reputable moving company will offer comprehensive services, from packing and loading to unloading and arranging your belongings at your new home.
Reviews and Ratings: Customer reviews and ratings can provide a real insight into a company's performance.
Insurance and Licenses: Ensure the movers Los Angeles to Denver you select are insured and licensed to operate in both states.
How much does it cost to move from Los Angeles to Denver?
The cost of moving from LA to Denver varies depending on numerous factors. These include the volume of belongings, distance, time of the year, and additional services like packing and unpacking. On average, the cost can range from $2,000 to $5,000. However, remember that a reputable company like Affordable Moving company will provide transparent pricing with no hidden costs. Always request an in-home estimate to get an accurate quote for your move.
A Fresh Take On Moving from Los Angeles to Denver Services