Moving from Los Angeles

to Atlanta
Your stress-free move starts with a free quote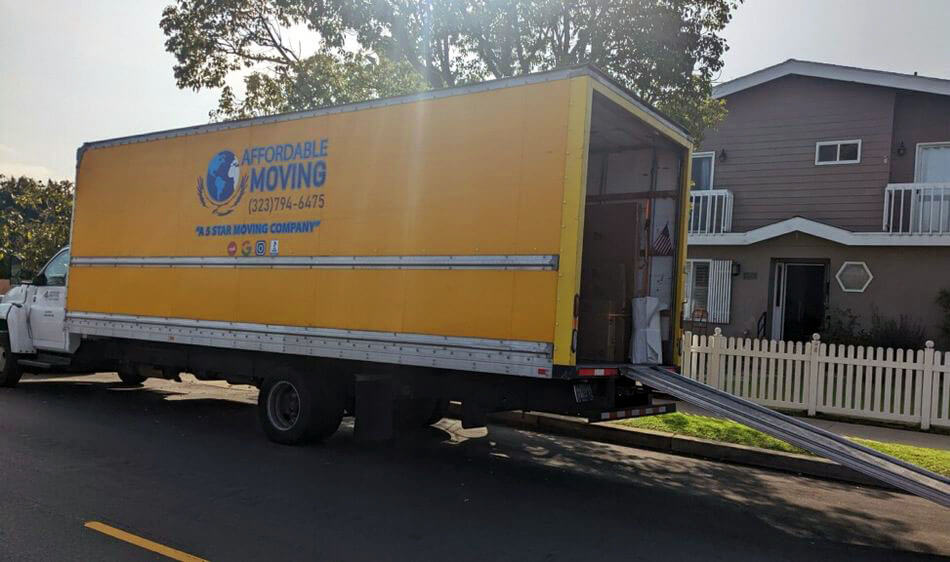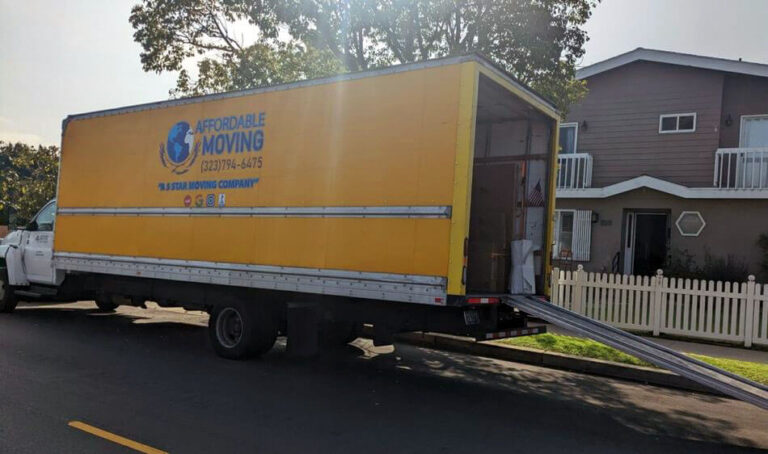 Professional movers from Los Angeles to Atlanta
---
Atlanta is often called South Los Angeles, where locals cannot live without sweet tea and the "yall" in everyday conversations. It is a rapidly growing city attracting more and more new residents. There are affordable real estate prices and a vast number of exciting places where you can go in the morning, afternoon, and evening. Therefore, moving from Los Angeles to Atlanta is becoming an increasingly popular destination.
Another reason to move to Atlanta is the opportunity to find a good job. Taking into account the standard of living in the city and its value, the costs will be noticeably less than in Los Angeles. And do not forget about first-class sports teams and regular games, gathering thousands of loyal fans to the stadiums. But if you want to become a part of Atlanta, you need the best Los Angeles to Atlanta movers who will organize a fast, high-quality, and safe move.
Benefits of Moving from Los Angeles to Atlanta
The decision of moving from LA to Atlanta will be right in many situations. It is a big city with great potential. If we talk about the main advantages of such a move and the reasons to hire the specialists from our company for the transportation of things from LA to Atlanta, then they are:
The cost of living. Living here and the nearby area is cheap compared to LA. According to experts, the difference with Los Angeles is 40-45%. Here is the affordable cost of real estate, small transport costs, the price of food and entertainment;
Gastronomic paradise. If you love delicious and varied cuisine, move to Atlanta. It is a wide selection of restaurants, cafes, food courts, and street food for every taste. Gourmets should pay special attention to the restaurants "Varsity" and "Bacchanalia";
Public transport. Atlanta has heavy traffic, just like Los Angeles. But on the other hand, public transportation is much better organized and more convenient. It is one of the best cities in the US for this indicator;
Rapid business growth. Aspiring entrepreneurs, as well as business sharks, are attracted to Atlanta by cheap offices, numerous enterprises, and favorable conditions for renting premises. There is always work for every taste. In Atlanta, specialists from various fields are in demand, including IT, restaurants, entertainment, healthcare;
Sport. If you are a sports fan, Atlanta will pleasantly surprise you. Basketball, baseball, and football champions train and play here;
Friendly residents. Residents of Atlanta are distinguished by their friendliness and good neighborliness. Therefore, you will be received very warmly here, so you don't have to worry.
How to Move from Los Angeles to Atlanta
Moving is a complex and multi-stage process. Especially given the long distance between Los Angeles and Atlanta. To ensure that everything is done without errors and delays, we advise you to contact our professional moving company to move from Los Angeles to Atlanta. We will take care of all the responsibilities for organizing the relocation. If necessary, we will pack and load things, send them to a temporary storage warehouse, and deliver them to Atlanta at a strictly agreed time.
We have everything you need for complex long-distance moves, including a team of professionals, trucks, equipment for packaging, load securing, vehicle tracking systems, and more. No wonder we are called a reputable, professional, and advanced company. And these are not our words, but quotes of satisfied and grateful customers.
Choosing a Moving Company to Move from Los Angeles to Atlanta
There are several reasons why you should entrust the move to our specialists:
Price. We are affordable movers from Los Angeles to Atlanta who offer quality services for fair money;
Transparency. Prices are negotiated, and the contract is signed. There will be no additional fees or expenses. We guarantee it;
Professionalism. All our cross country movers are qualified and experienced sad they are familiar with all the nuances of moving for the short and long distances;
Speed. We consistently fulfill orders quickly and efficiently to save time for our customers and start new tasks.
How much does it cost to move from Los Angeles to Atlanta?
If you are interested in the cost to move from the Los Angeles area to Atlanta, please get in touch with our managers, or fill out the form on the website. The price depends on several factors: distance, cargo volumes, additional services, etc. Our professional movers in LA work efficiently and quickly but do not ask for a lot of money.
A Fresh Take On Moving from Los Angeles to Atlanta Services