Moving from Los Angeles

to Miami
Your stress-free move starts with a free quote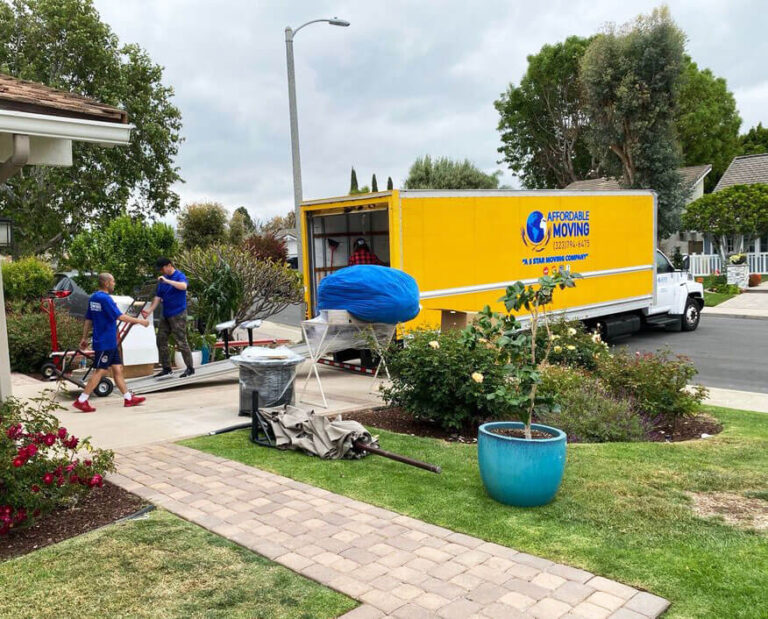 Affordable movers from Los Angeles to Miami
---
Moving from the West Coast to the Eastern area is relocation almost across the country. The good news is that the climate does not differ significantly: from warm seaside to calm sea. You don't have to change your wardrobe. However, all things will have to be transported over a distance of more than 3,000 miles. It's very far. Therefore, such an important matter as moving from Los Angeles to Miami should be entrusted to a reliable and responsible carrier. Everything is necessary, from packing to the exact delivery date to the address.
Our advanced cross country moving company has been engaged in cargo transportation for many years. And we became one of the best Los Angeles to Miami movers. Our specialists know how to make this process less stressful and more convenient for clients. You do not have to worry about the day of the move – we solve all the nuances of the issue ourselves.
Benefits of Moving from Los Angeles to Miami
It is imperative to be aware of the peculiarities of life when moving from LA to Miami. Many people point out the significant advantages of Miami over Los Angeles. Usually they distinguish the following ones:
Affordable living standards in Miami. Here, compared to Los Angeles, housing prices are relatively cheap, and there is no income tax.
Vast employment opportunities. Miami is a port city that hosts the offices of large companies. It is easier to start a business because there is a constant flow of tourists and people.
Excellent weather conditions. This city has the warmest winters, rare rains, and cool days. 
Famous beaches. The coastline of this city is the most famous in the world. Miami Beach and South Beach landscapes are featured on favorite postcards worldwide.
The worldwide connection opportunities. You can make business and financial connections. It combines different cultures, languages, traditions, cuisines, and more.
How to Move from Los Angeles to Miami
Traveling from one part of the US to another is a challenging process. You need to take into account many critical points and hire professionals. All details must be carefully planned. Our affordable movers from Los Angeles to Miami guide you from start to finish at your destination. Our company provides services for:
packing things,
unpacking,
loading,
insurance,
transportation,
storage solutions.
We have special equipment for the transportation of bulky items. All reputable specialists have special equipment to carry things safely. You can be sure that your belongings are secure.
Choosing a Moving Company to Move from Los Angeles to Miami
The Affordable Moving company is a trustworthy moving partner. We are proud of the quality of the services provided. Our team takes care of the main concerns and makes this process as comfortable as possible for clients.
Our professional moving company to move from Los Angeles to Miami offers a wide range of services. Clients choose our agency due to free consultation, various types of transport and equipment for carrying and transferring large items, qualified Los Angeles movers, competitive and reasonable prices.
How much does it cost to move from Los Angeles to Miami?
Even a nearby move is stressful. It is essential to consider many details: packing, careful transportation, storage, and delivery just in time. Therefore, contacting reliable and responsible companies you can trust is essential. We have earned our impeccable reputation for quality work and customer care. We know how to safely, quickly, and comfortably transport any cargo with any budget.
Many factors will affect the final price. It all depends on the same range, the need for packing, the services of movers, and the provision of temporary storage. Contact our professional managers to describe the range of services you need and know the final cost of moving from the Los Angeles area to Miami. Our specialists provide free consultations. Leave quotes on the website or contact us via WhatsApp.
A Fresh Take On Moving from Los Angeles to Miami Services