Gym Equipment Movers

in Los Angeles
Your stress-free move starts with a free quote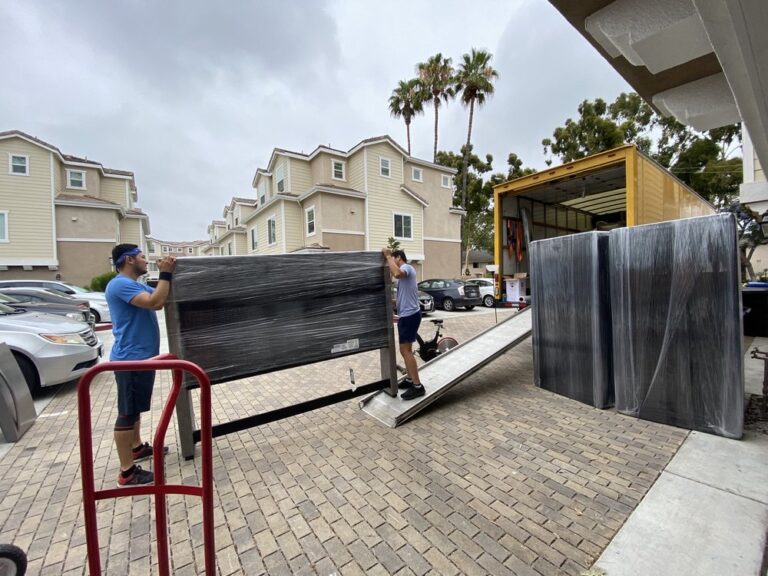 Affordable Fitness Equipment Moving Services in/out Los Angeles
---
Ever thought of moving a gym? Sounds like a Herculean task, doesn't it? Affordable Moving company, your premier gym equipment movers are here to make it simple for you! We pride ourselves on being the top-notch gym equipment movers in Los Angeles, providing a smooth, hassle-free moving experience, whether you're relocating a commercial gym or your cherished home fitness space.
Types of Gym Equipment We Can Move
Whether you're a professional bodybuilder, a fitness enthusiast, or a newbie starting your fitness journey, we understand the value each piece of gym equipment holds for you. Here's a quick glimpse of what we, as your gym equipment moving company, can handle:
Workout equipment movers: From treadmills and ellipticals to stationary bikes and rowing machines, we've got you covered.
Home gym equipment movers: Be it your weight benches, squat racks, or dumbbell sets, we ensure secure transit of your home gym essentials.
Commercial gym equipment movers: Moving large-scale fitness centers is no small feat. We specialize in relocating multi-station workout systems, heavy weight machines, and much more.
Remember, no job is too big or small for us, the reliable movers for gym equipment near you.
Services We Offer When Moving Fitness Equipment
The Affordable Moving company isn't just another exercise equipment moving company. We go the extra mile to offer a comprehensive suite of services for moving fitness equipment, making your move effortless. Here's what you can expect from us:
Pre-move planning: We meticulously plan every step of the move, ensuring the least disruption to your fitness routine.
Dismantling and reassembling: Our skilled exercise equipment movers are trained to carefully dismantle, pack, and then reassemble your gym equipment at the new location.
Transit insurance: We provide transit insurance coverage for your peace of mind.
Post-move setup and arrangement: We don't just dump your equipment. We set it up, aligning it with your preferences at the new location.
Safety Precautions When Moving Gym Equipment
Moving heavy gym equipment can be risky. But when you choose us as your fitness equipment moving company, we prioritize your safety and that of your equipment. Here are some of our safety protocols:
Proper packing materials: We use high-quality packing materials to prevent any scratches or damage during transit.
Trained staff: Our workout equipment movers are well-trained to handle heavy and delicate gym equipment.
Proper lifting techniques: We follow safe lifting techniques and use professional moving tools to prevent injuries and equipment damage.
How Much Does It Cost to Move Fitness Equipment?
Now, to address the elephant in the room – the cost. As one of the best companies that move exercise equipment, we believe in transparency and affordability. The cost of moving workout equipment varies depending on:
The type and quantity of gym equipment
The distance between locations
Any special handling or packing requirements
Nevertheless, we assure you that our fitness equipment movers are affordable for everyone, and we offer competitive prices without compromising the quality of service. For a detailed quote, feel free to get in touch with us.
Whether you're moving across town or across the state, remember, the Affordable Moving company is your go-to gym equipment moving service. Stay fit, and leave the heavy lifting to us!
A fresh take on gym equipment moving services